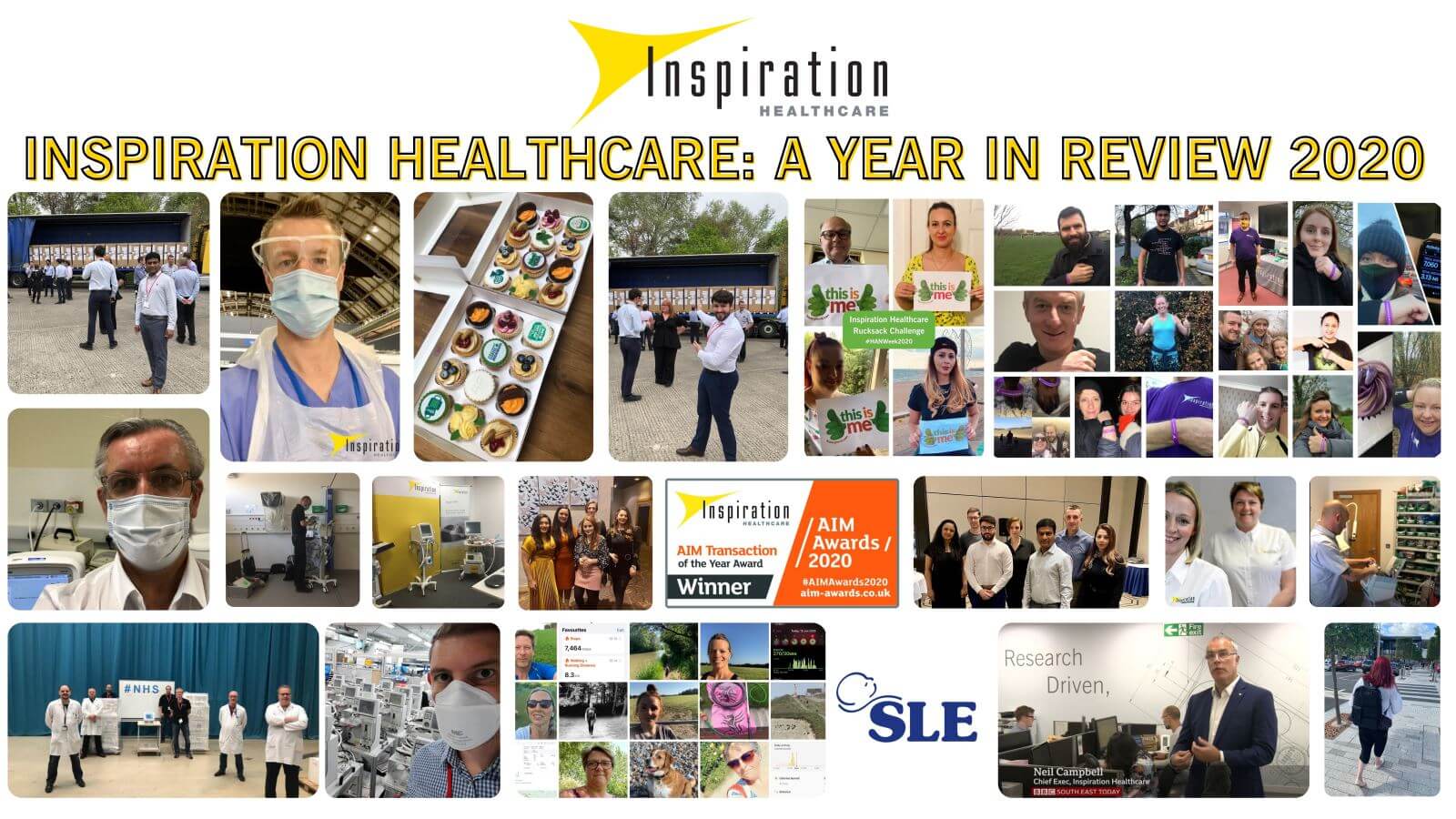 2020: A Year in Review
2020 has been a year of uncertainty, unknown challenges, and change for everyone. Here at Inspiration Healthcare, we are extremely thankful to our team who have remained committed throughout showing resilience and determination to support the company and customers throughout this year.
In March, the UK Government made a call to industry in response to the COVID-19 pandemic outbreak. Inspiration Healthcare were a valued member in the Ventilator Challenge UK Consortium, providing quality assurance support to the team at Penlon and providing 24/7 support to the NHS frontline through our dedicated Ventilator Support Helpline. Without the dedication of our team, none of this would have been possible. Our gratitude is also extended to all other members of the VCUK Consortium whose work was incredible.
Inspiration Healthcare were also involved in supplying ventilators to the NHS to support them in the battle against COVID-19. Our logistics and warehouse team were critical in facilitating this, including completing on site testing. Thank you to the team at Thales, our neighbours in Crawley, for providing warehousing, logistics support and technical expertise.
In July, Inspiration Healthcare Group plc acquired SLE a global leader in neonatal ventilation. A great synergy of two companies providing life-saving products to improve patient outcomes to those who need it the most.
Throughout 2020, we also baked for MacMillan, ran for ADAPT & St. Catherine's, and went the Distance for Bliss! Thanks to the involvement and support from our team, we are delighted to have been able to raise awareness and funds for such incredible charities to support the work that they do every day!
2020 has been an extremely challenging year for us all. From the team at Inspiration Healthcare, we wish you the best for 2021 and hope you have a healthy and happy festive season.