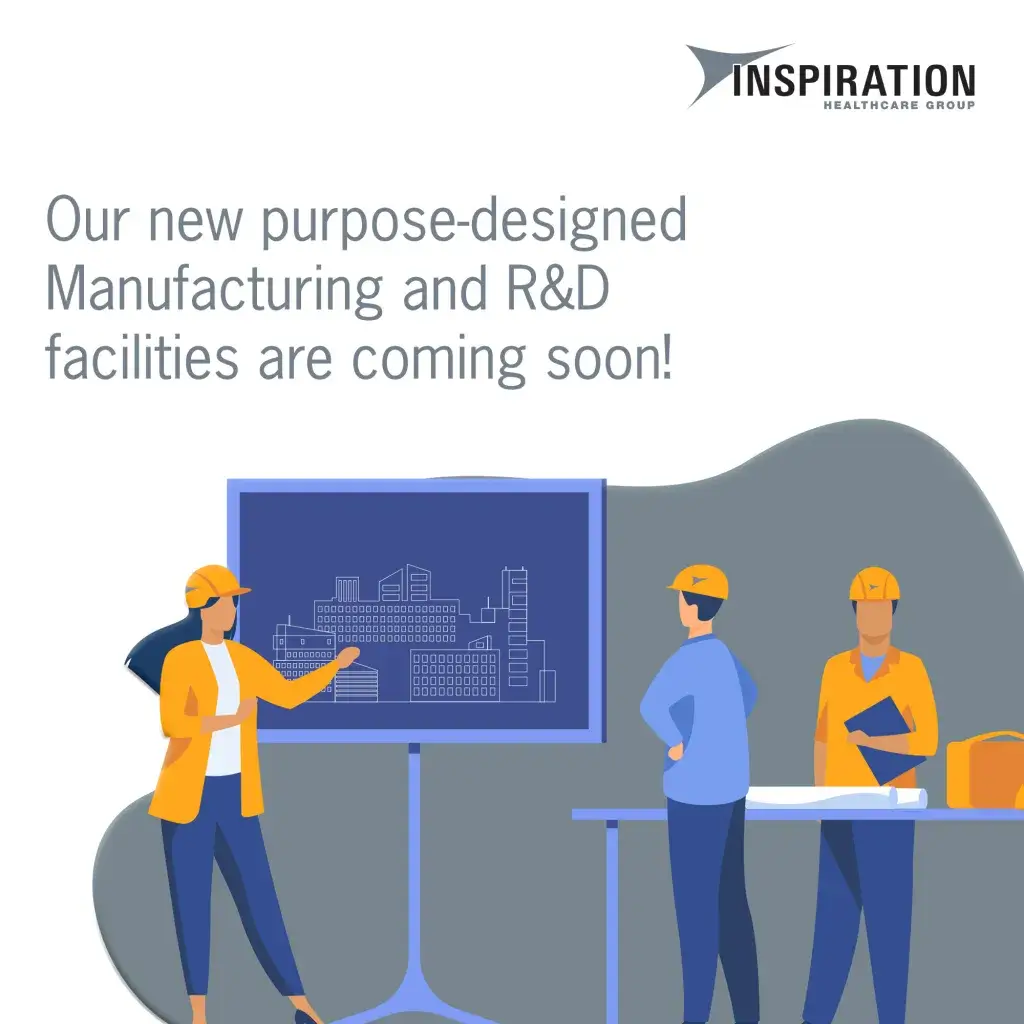 Our new purpose-designed Manufacturing and R&D facilities are coming soon! ​​​​​​​
Inspiration Healthcare Group (Inspiration Healthcare Ltd, SLE Ltd and Viomedex Ltd) has been working to improve synergies across the Group by further integrating people and processes. The next exciting stage is to relocate to a new, purpose-designed manufacturing, tech support and R&D facility.
The new premises have been designed to offer state-of-the art manufacturing facilities in a way that nurtures multi-disciplinary working. The open-plan design allows employees to meet and engage in a setting which promotes cross-collaboration and creative thinking.
Minimising the Group's impact on the environment and maximising the use of the most sustainable products and solutions has been integrated into the design of the state-of-the-art facility. Environmentally friendly heating and cooling will be utilised rather than air conditioning, and internal green spaces have been incorporated to absorb carbon dioxide in a natural way.
With a phased move from existing premises, the new premises are planned to be fully operational in the first half of this year and will strengthen the Group's R&D capabilities, where the latest thinking in the design and development of life saving medical technology can be showcased.
Neil Campbell, Chief Executive Officer of Inspiration Healthcare Group plc, said: "Our new facilities will give us an amazing platform for growth in a new state-of-the-art manufacturing and R&D facility where we can be proud to design, develop and produce leading-edge medical technology to help improve the outcomes of premature babies around the world."