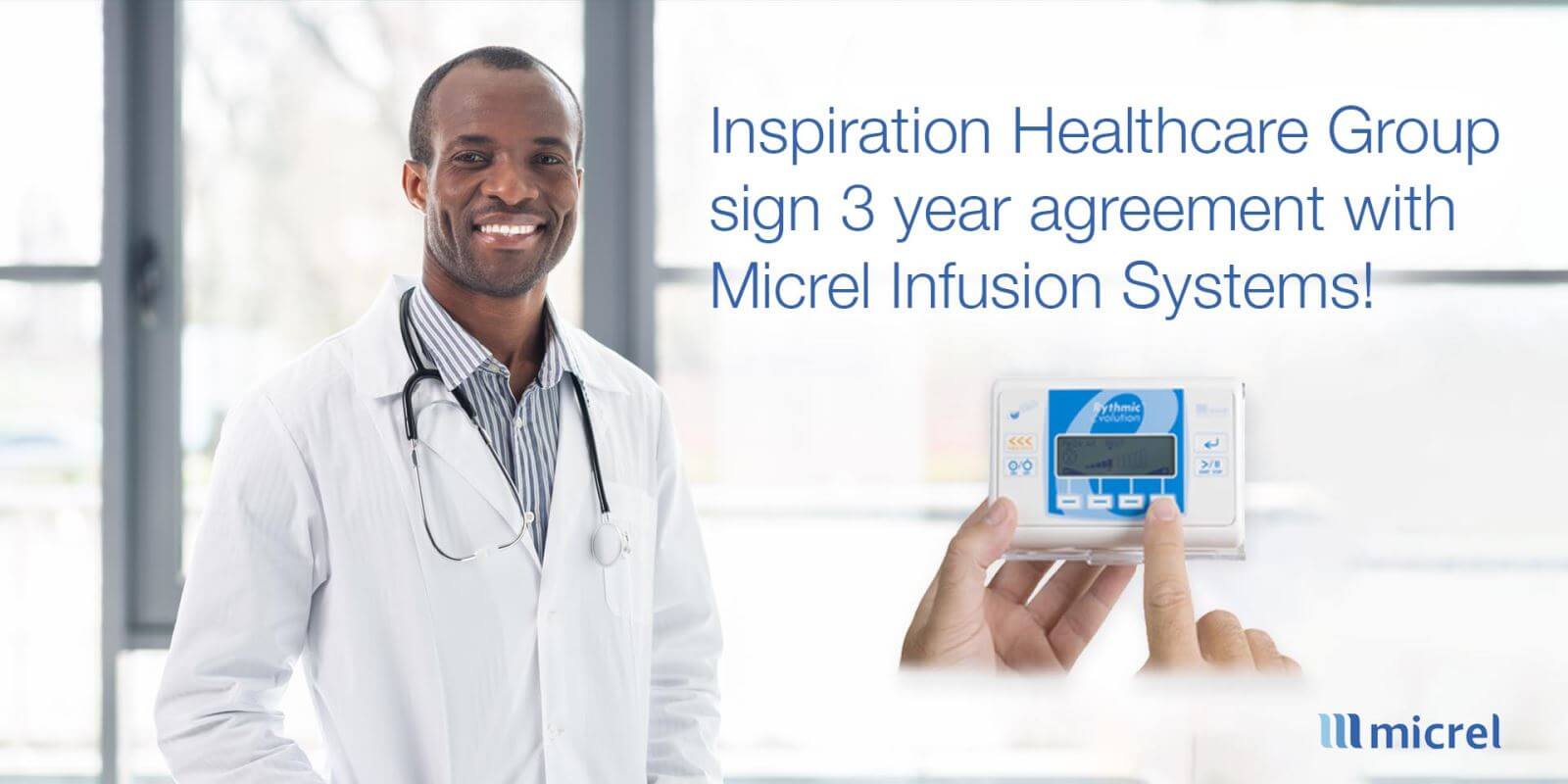 Inspiration Healthcare Group Sign Three Year Agreement with Micrel!
Inspiration Healthcare Group are excited to announce that it has just signed a new three year agreement with Micrel SA, a leading manufacturer of infusion devices!
The agreement is a renewal of an existing agreement between IHC and Micrel.
Micrel has a wide range of infusion therapies including parenteral feeding, post-operative pain management, regional analgesia, chemotherapy and a range of other applications.
Inspiration Healthcare have recently secured an order for 100 Micrel syringe drivers from a major NHS Trust, which will be used in Chemotherapy Therapies.
Neil Campbell, Chief Executive Officer, commented: "We are delighted to have extended our successful relationship with Micrel with whom we have worked for many years and are excited in the opportunities we have for continuing to grow this important part of our business as we focus on new therapy areas for their technology."