Cerebral Function Monitoring (CFM)
Cerebral function monitoring (CFM), also known as aEEG or CAFM, has been used to help in the
diagnosis of brain injury. Often this technology can help aid in the detection of seizure activity.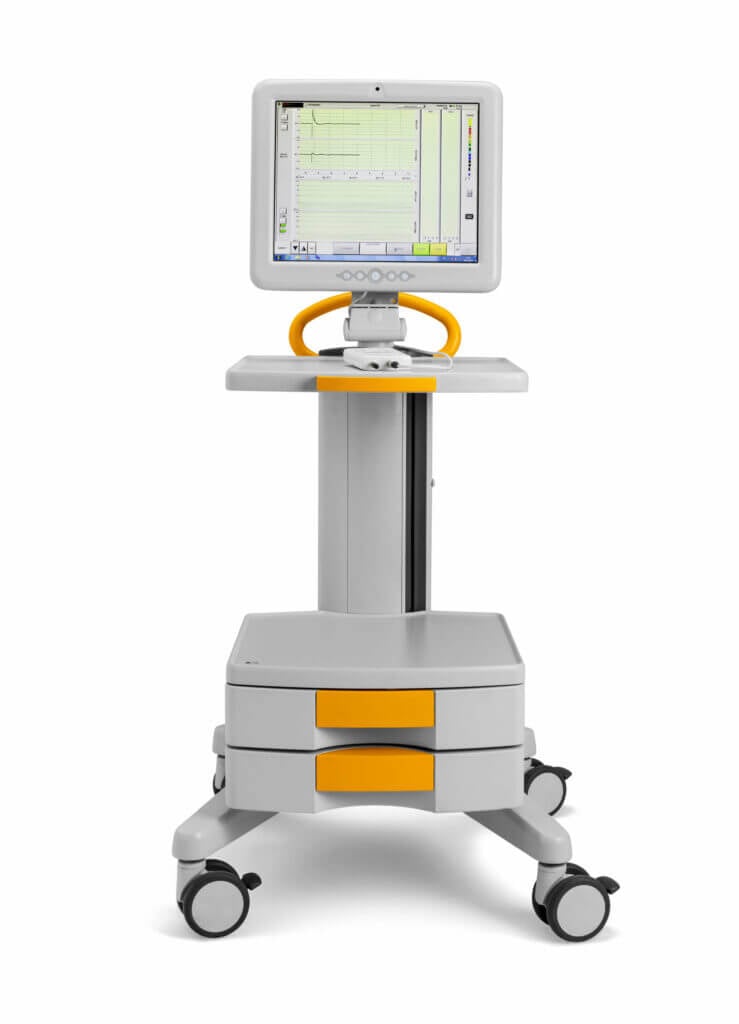 The Unique+ allows versatility in the cerebral monitoring
The Unique+ can be set-up for either Single Channel aEEG, or Dual Channel aEEG, offering the user both Unipolar and Bipolar applications depending on the patient's condition and the expertise of the user. Extra electrodes can be applied at any time to increase the information displayed.
Benefits of the Unique+
The Unique+ is small and has quick set-up with minimal connection points.
The trolley holds the PC Monitor, the Unique+, and convenient drawer for storage of necessary accessories.
The Unique+ is used with single-use needle or hydro-gel electrodes
User interface is optimised for touchscreen Medical grade PC monitor
Wireless connectivity via Bluetooth or hardwired connection via USB
PC Monitors come with WIN10 OS
Optional USB video camera offers synchronized video recording to track physical movement as well as electrical activity in the brain.
Battery powered amplifier enables movement when needed and fully charges in approximately 5 hours.
Preview Mode allows the user to check their setting is correct before initiating the treatment, reducing the chance of a mistake being made.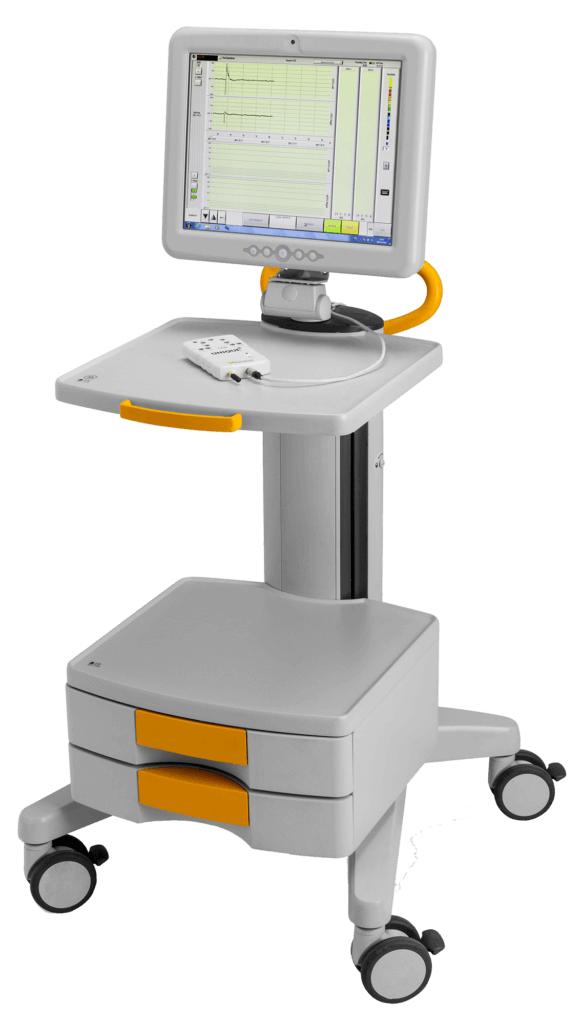 Education Hub

Online Training
Webinars
Service Training
Clinical Training